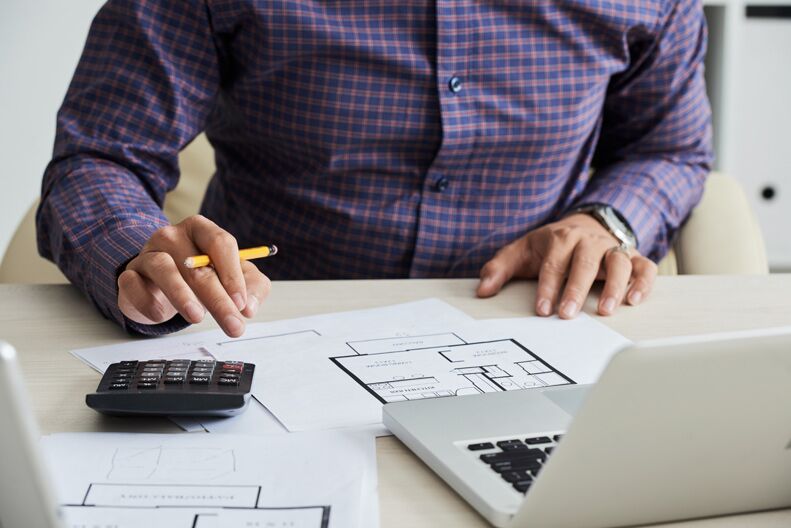 Although the pandemic has forced many changes and restrictions, entrepreneurs are still striving by utilizing eCommerce platforms such as Shopify. This platform makes it easy for entrepreneurs to set up their businesses online and start putting their ideas into action. According to Shopify's reports from the second quarter of 2020, gross profit grew by 87% while subscription solutions revenue rose 48% in comparison to last year—showing that entrepreneurship is stronger than ever before despite attempting times. Amy Shapero, Shopify's CFO, said that Shopify's "tremendous third-quarter results reflect the resilience and entrepreneurial spirit of our merchants".
There are many costs that go into building a website on Shopify, so if you're thinking about doing it yourself, let's take a closer look.
Why you should use Shopify to build an eCommerce website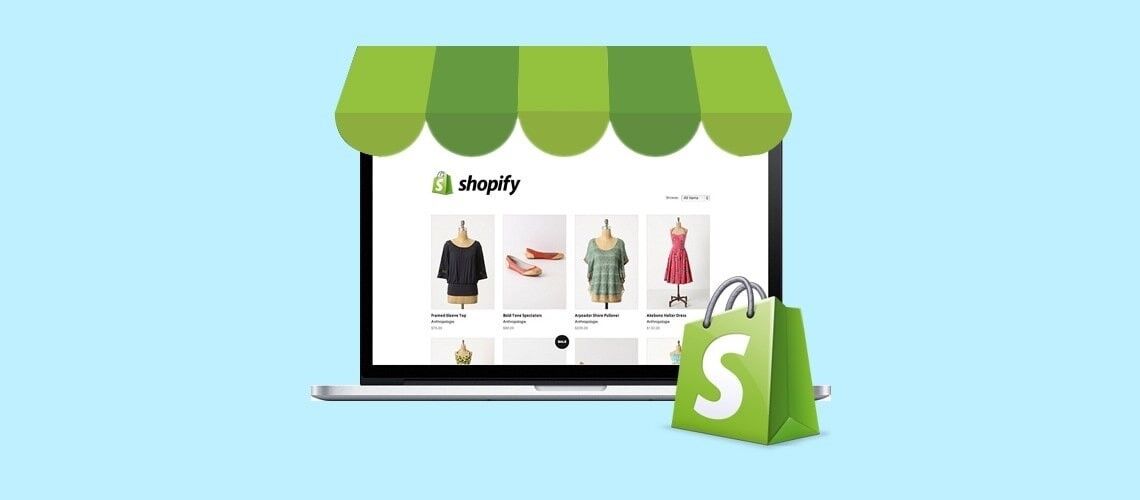 With all of the available website platforms for eCommerce, it's tough to decide which one to go with. You might be tempted to choose the first provider you find, but don't give in!
If you're looking for an easy, cost-effective way to build an online store and start selling your products or services right away, Shopify is the answer. Here are five reasons why a Shopify website should be at the top of your list:
Big brands are using Shopify.
Big brands such as Third eye blind, Lollapalooza, and American Blues musician Jimmie Vaughan use Shopify to sell their merchandise- so it's good enough for your eCommerce website too. Not familiar with Shopify? Some of the world's biggest brands including Tesla, Nestle, GE, Red Bull, and Kylie Cosmetics use it.
You don't have to pay for server costs.
While some companies shy away from the cost of renting a server, Shopify's platform eliminates that worry. With several plan options and a monthly subscription fee, you can tailor the service to fit your business needs. What's more, Shopify offers a free trial period of 14 days so you can try before you commit. Prices for their services start at $29 per month and go up to $299 depending on the plan you select.
Discounts are offered on annual plans.
For those who don't like the idea of monthly payments, Shopify offers annual and biennial discounts. If you choose an annual contract, you will receive a 10% discount. However, if you go for the biennial option, your discount increases to 20%.
Shopify has a huge app market.
Shopify is a popular eCommerce platform for SaaS service companies. They have a huge app marketplace where you can find an app for any function you need. You'll most likely find whatever innovative new service you need at Shopify before anywhere else, and some of them offer great free plans.
SaaS companies are not interested in e-commerce platforms that compete with them, such as WooCommerce or Open Carts, because people who use them do not pay monthly subscription fees. This means that a lot of useful services are not built into these solutions. App integrations can save you time and money by minimizing errors, providing better insights, making customization easier, and more.
Security & Reliability
Shopify's 24/7 tech team, high standard apps and reliable security make them the best option for online stores. Other platforms will charge you more money but provide less protection against malware or hackers getting their hands on your data- which makes it worth choosing Shopify's increased prices in order to get this type of peace knowing that no one else can compromise what really matters when running an eCommerce business!
Benefits of Using Shopify
No server costs
Discounts are available for annual plans
Shopify App Store
Security and reliability
Has free themes but also lets you create your own
Easy to use
Provides 24/7 customer support
Learn from Shopify Academy
Great SEO capabilities
Although Shopify provides users with plenty of features and some big-name brands such as Tesla, Kylie Cosmetics, and GymShark use the platform, you might be wondering about its cost. Here's a breakdown.
Shopify store cost components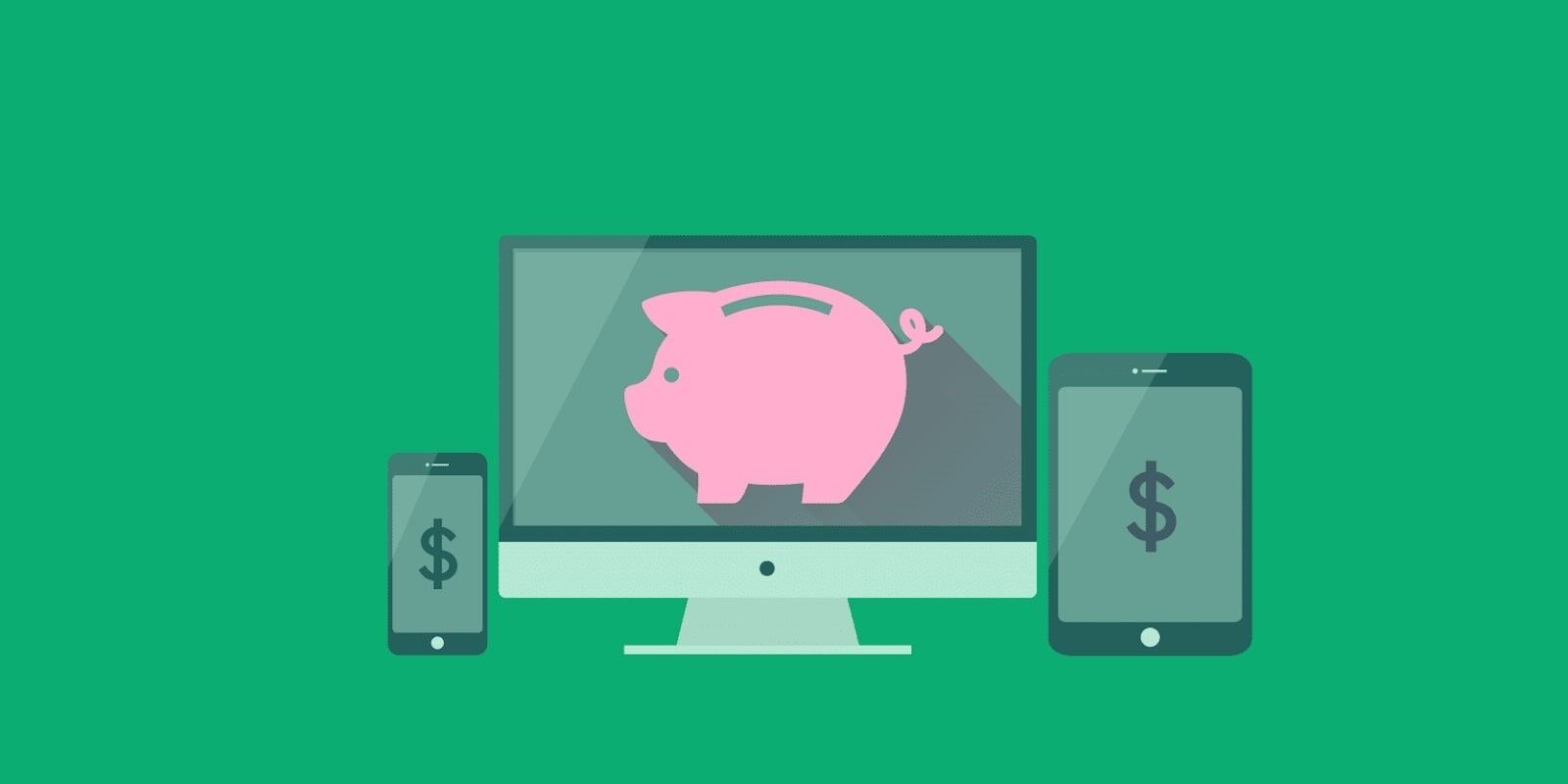 There are other factors that affect the cost of an online store, not just Shopify's pricing plans. So even though the Basic Shopify plan starts at $29/month, you might have to spend on other things too to make your website complete. You might be wondering what these other factors are? The three most important things are time, resources, and maintenance.
Launch time and cost are important considerations. A store that can be launched in one week is much less expensive than a store that takes two months of trial-and-error. Also, do you have an in-house team with the expertise you need, or do you recruit from outside?
The cost of a Shopify store or other e-commerce shop is impacted by several factors, including:
Domain name registration;
SSL certificate (for strong encryption);
Reliable hosting;
Transactional fees (PayPal, Visa, MasterCard, etc.)
Development and documentation;
UX and visual design selection and setting;
Testing;
Copywriting and imagery;
Product shipping options;
Continued web store maintenance.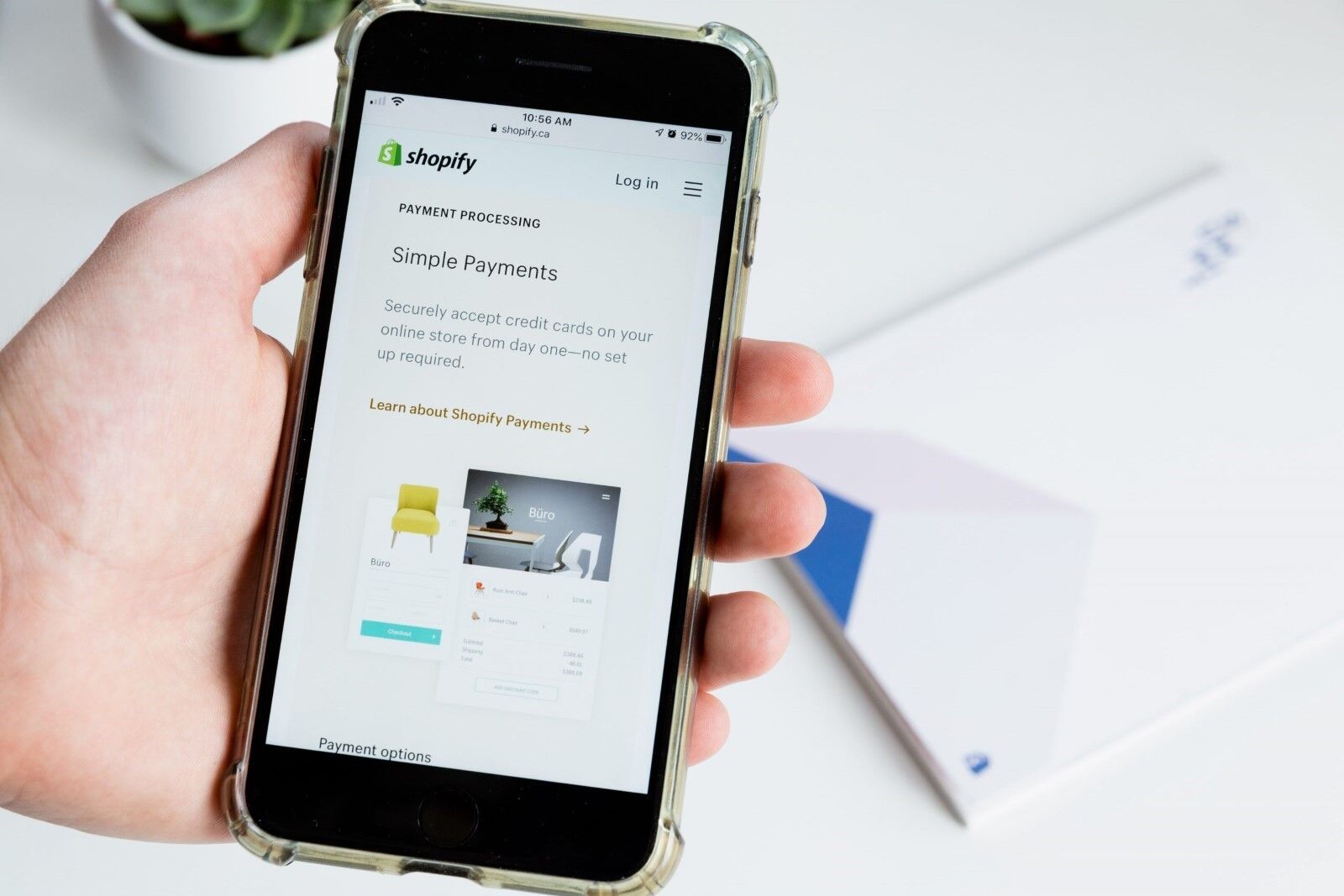 Even though Shopify boasts being one of the most popular CMS for ecommerce sites, people still frequently wonder about the cost.
Here's the answer to that.
A Shopify site with average functionality would cost you around $3000 to $6000 to build. Here is a list of what is commonly included in such a package.
Website Hosting (Up to one year)
Ecommerce website design to accommodate around 30 products.
Professionally written content
A five field contact form.
The cost and functionalities mentioned above are only a baseline for the average eCommerce website. If you require additional design quality or unique functions, the final price of your Shopify site will be higher.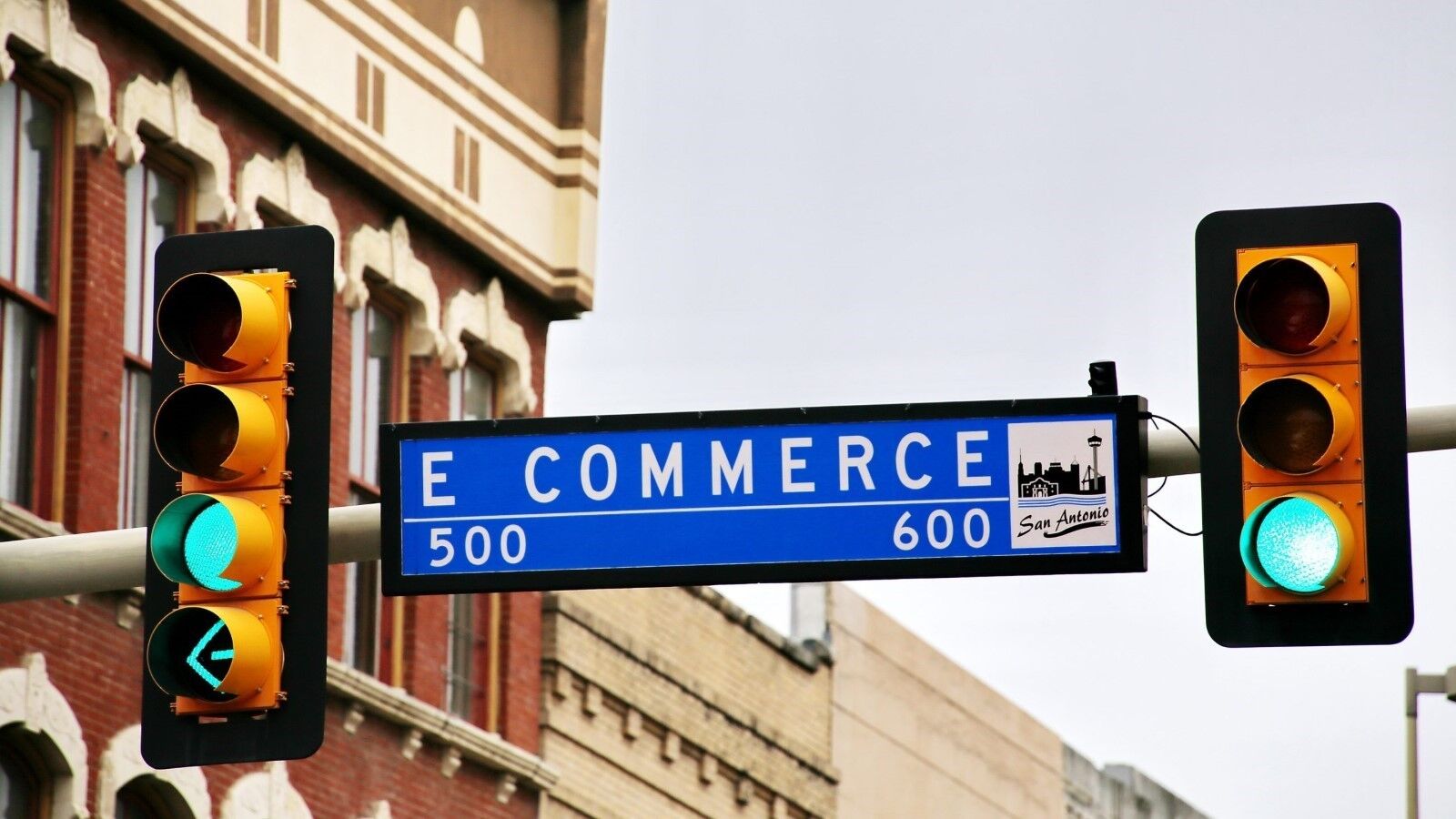 Furthermore, website maintenance fees are something you need to consider as your site expands. Depending on the design and features you want, a Shopify website can cost anywhere from $7000 to $12000. A standard package usually offers the following.
Website Hosting
Product Catalog.
Email Marketing (Mailchimp)
Payment Gateways (Custom)
Advanced Products Filter
Abandoned Cart Feature
Emails and Invoices
Professionally Written Content
Although a Shopify website would do just fine for ecommerce startups, if you have the budget we'd recommend going for high-end Ecommerce website development services.
Though these investments might seem expensive or intimidating initially, they tend to become more financially sound over time.
Check out the link below to learn how to find a web designer that will help take your website to the next level.
Shopify Website Design Pricing
As I stated earlier, a decent website design will take you pretty far and the prices increase based on several aspects. For example, a web design agency would cost approximately $500 – $1000 for fundamental Shopify web design. Note that these figures are for the standard package deals that use templates. If you were to hire a reputable development and design company, they would construct your Shopify store for around $1000 to $2000.
If you want the best Shopify store possible, then we recommend going for a top-notch design.
There are a few reasons for that upgrade. The more appealing your store is, the higher the chance people will shop there. Secondly, as you increase the number of products available in your Shopify store, you'll need to expand or redesign to accommodate those items. Therefore, it's always good practice to remain current with your Shopify store design. with that said, depending on what company you decide on for Shopify web design pricing should cost between $1500 and $5000 from Top-notch Ecommerce services .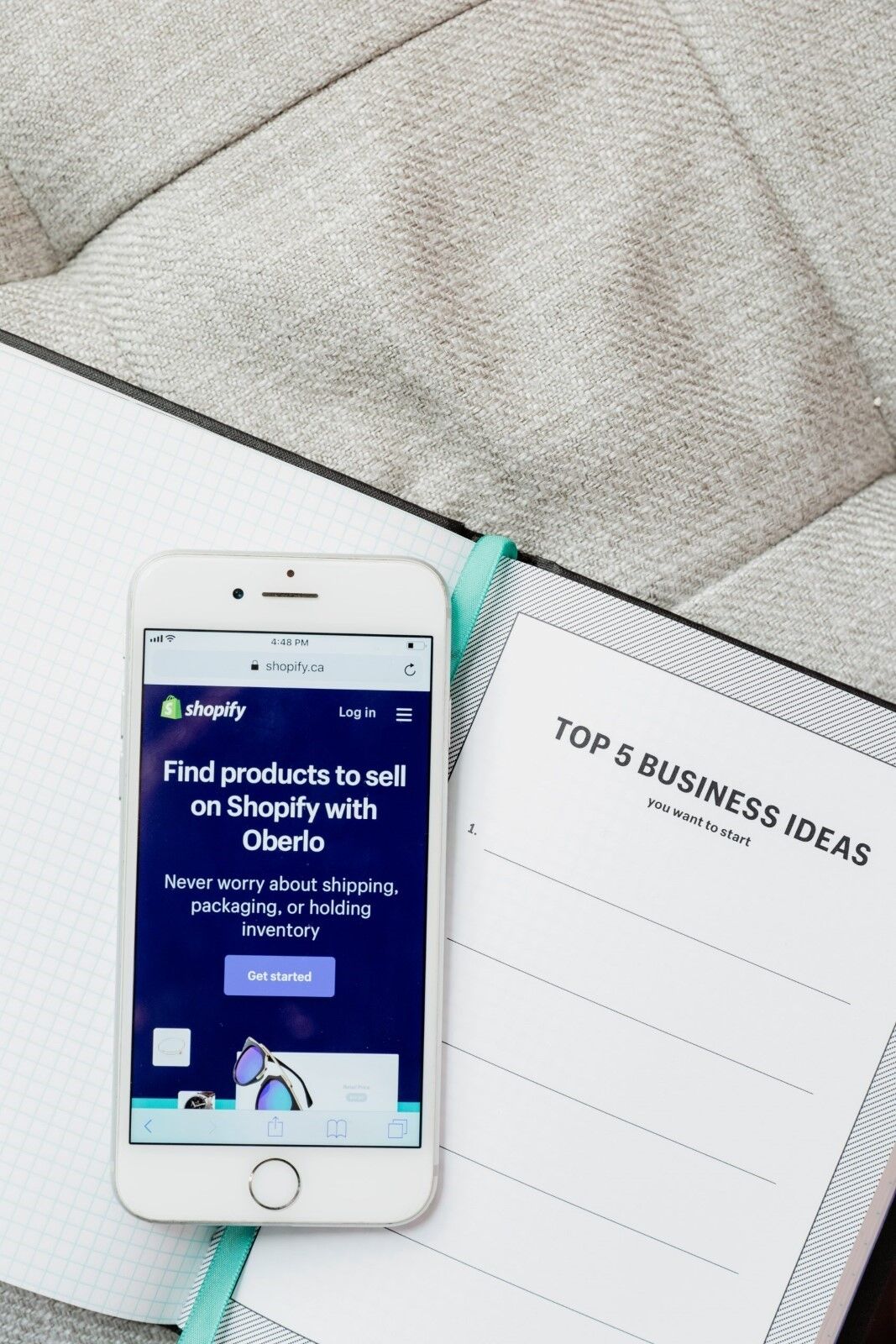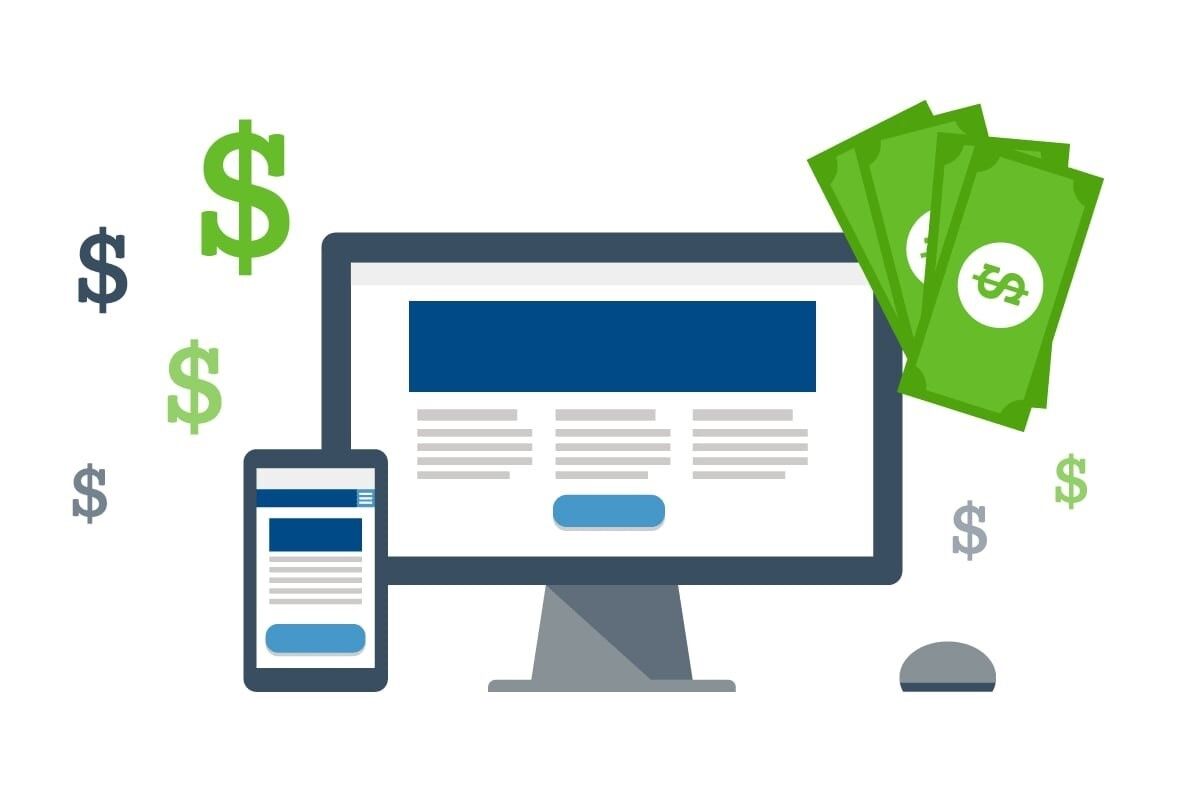 If you're new to Shopify, the Basic plan starts at $29 per month and already provides everything you need to get started. There is a learning curve with any platform, but Shopify's 24/7 Customer Support will help guide you through it. You also have access to their forums where other merchants and experts can offer suggestions.
Shopify offers the following plans:
Shopify Lite
Subscription cost: $9/month
Perfect for those of you with an already existing website who want to add a "buy" button, or those looking to sell in-person!
You can't build a website with Shopify Lite – it's exclusively a payment processing software.
Shopify Basic
Subscription cost: $29/month
Transaction costs:9% + 30¢
This is the best plan for eCommerce businesses that don't often conduct in-person sales.
Shopify
Subscription cost: $79/month
Transaction costs:6% + 30¢
We recommend this for businesses that are selling products online or in-person and expanding rapidly.
Advanced Shopify
Subscription cost: $299/month
Transaction costs: 4% + 30¢
If you have a quickly-scaling business and need advanced reporting and analysis features, this is the best solution for you.
Shopify Plus
Starts at $2000/month but requires a consultation and custom quote.
If you have a big business and want to join your offline and online retail, this service is for you.
So, how much does it cost to build a Shopify store from scratch?
BASIC SHOPIFY PLAN ($29 per month + additional fees)
If you are a beginner, the 'Starter' plan is perfect for you as it gives you the basics to get started. With this plan, you can launch a website and sell products.
Here is what's included in the basic Shopify plan:
Unlimited product uploads: Upload as many products as you want!
Shipping discount: Get competitive shipping rates from USPS, UPS, and DHL Express. Discounts can go up to 64%.
Shopify POS Lite: Lets you accept in-person payments.
4 locations: Lets you assign inventory to up to 4 specific retail stores or warehouses
Sales channels: Lets you integrate your store with other eCommerce channels and social media
Staff accounts: You get up to 2 staff accounts to access your admin account and POS.
Features for BASIC SHOPIFY plan include:
Additional Fees:
For every online credit card transaction, you will pay 2.9% + 30 cents in fees, and for every in-person credit card transaction, you'll pay 2.7%. If using a third party payment provider, please keep in mind that you may incur up to a 2.0% fee of the total sale amount.
SHOPIFY PLAN ($79 per month + additional fees)
This is the middle-tier plan, ideal when your business is experiencing growth and you're looking to expand both its reach and services. Along with all features included in the basic plan, a few more are accessible at this level.
Here are what's included in the Shopify Plan:
5 Locations: You can now assign inventory to up to 5 different retail stores or warehouses.
Staff account: You get 5 staff accounts
Shipping discount: Get competitive shipping rates from top shipping companies, up to 72%.
Professional reports: You can not get professional reports which can provide you with valuable information to help analyze customers' shopping behaviors and track product sales.
Additional Fees:
For every credit card purchase you make online, you will be charged 2.6% plus 30 cents per transaction. If you use your credit card in person, the fee is 2.5%. There is an additional 1% charge for third-party payments.
Advanced Shopify Plan ($299 per month + additional fees)
The Shopify Plus plan is the best for businesses who are rapidly growing and need features to compliment this growth. This plan provides everything from the Shopify Basic and regular Shopify plans, with even more advanced features:
8 locations: You can now assign your inventory to more warehouses or retail stores.
15 Staff accounts: A booming staff requires more staff. Give more staff access to your Shopify admin and Shopify POS to help you out.
Advanced report builder: This lets you create custom reports to help you track your customer's purchasing behavior and patterns.
Third-party calculated rates: This lets your customers see up-to-date shipping rates when they check out.
Additional Fees:
For credit card transactions made online, you will be charged a 2.4% fee plus 30 cents per transaction. For in-person credit card transactions, you will only be charged the 2.4% fee. If you use a 3rd party payment service, there is only a 0.5% charge incurred .
You can check the complete details here. Shopify offers a 14-day FREE trial so you're able to test it out first before deciding which plan is best for you long term.
This is how much your plans will cost in a year (not counting in the free trial):

In order to avoid transaction fees, you must install Shopify Payments as your payment processor instead of relying on a third-party payment processor.
As an added bonus of avoiding transaction fees, using Shopify Payments is a great way to make your store's customer experience more seamless– fully integrating your checkout and eliminating the need to send customers away to Paypal or another third-party payment service.
Shopify's pricing model is complex, with transaction fees, credit card fees, and other possible costs. When using Shopify Payments, you can avoid paying transaction fees, but you will still incur a credit card fee.
Your Shopify site will be able to take big credit card providers like Visa and Mastercard as payment, which means you won't have to pay transaction fees. However, keep in mind that you will still need to pay annual credit card fees.
To summarize, here is where they all differ:
Number of staff accounts
Locations
Professional reports (Advanced and Shopify only)
Advanced report builder (advanced only)
Online credit card rates
In-person credit card rates
Third-party Payment Processors
Shipping discount
Third-party calculated shipping rates
Able to integrate with your own shipping accounts (Advanced only)
Domains
A domain name creates an visual representation of your brand for customers, lending it a level of professionalism and confidence. Owning a domain also allows Shopify stores to appear higher in Google search results, making it easier for customers to find and remember your URL.
Domains usually start at $11 per year and can be bought from Shopify or other websites like GoDaddy.


Shopify Payments is a dependable way to get paid, with common credit and debit cards such as VISA, Master Card, American Express, JCB. Shopify Payment's fee ____ might appear hefty at first glance. Continue reading to understand why this method of payment is important despite thefee you'll be charged depending on which Shopify plan you choose.
As the owner of the credit card, you will be required to carry out a security test for Shopify Payments in order to validate the transaction. What does that mean for businesses? You can rest assured knowing that scammers won't take advantage of your company and that each customer is qualified.
If you don't want to use Shopify Payments, you can choose from a variety of other payment options. Shopify has tons of third-party payment gateways that you can use depending on the country in which you registered your Shopify store.
So, here's how much Shopify will charge you as transaction fees:
Shopify Basic: 2.9% of your transaction + 30 cents.
Shopify: 2.6% of your transaction + 30 cents.
Shopify Advanced: 2.4% of your transaction + 30 cents.
If you opt to use other payment gateways, be aware that you will incur additional expenses for set up and monthly costs, as well as transaction fees.
Set-up cost: $0 – $250
Monthly cost: $10 – $50.
Transaction fees: Can go from $0.00 – $0.25 + 1% – 5% per transaction. You will still have to pay both the fixed fee and the percentage of the transaction.
Shopify Payment is a free payment gateway, so you don't have to worry about these fees. They only apply if you use a third-party payment processor.
Themes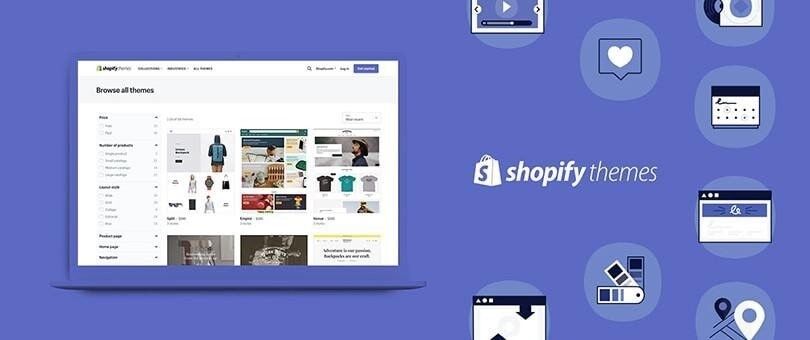 You can get free themes from Shopify, or if you're willing to spend a bit of money, you can paid for premium versions that will really help your brand shine. Ultimately, it comes down to how much money you're willing and able to spend.
If you are new to Shopify and eCommerce in general, a free theme may suffice for your needs. Many common niches such as clothing, cosmetics, and technology have themes available that can match those businesses well.
If you're looking for more features than what free themes offer, Shopify Marketplace has paid themes available for $180. Although these come with more features, they may not have the branding and design customization that you're looking for on a global or large scale. In this case, it would be best to hire an agency to create a custom theme specifically for your brand. Prices can range from $100-$5,000 depending on what is included in the final product.
If you're going to spend $180 on a theme, get one that is customized for your brand from a trusted digital agency.
So, this is the estimate of your first-year costs including themes, base plan and domain:

At Bevirtual, we pride ourselves on our happy and satisfied clients. We have over 200 clients, including big brands like Fashion Nova, Rihanna x Fenty, and Colgate. So if you need a Shopify design or development team to create a new Shopify website for you, don't hesitate to contact us!
Shopify apps (Optional)
A lot of people skimp on this when trying to cut corners for their Shopify website. For example, let's pretend you went with the 29/month Basic Plan and chose the free Brooklyn theme off of Shopify.
When you've created your store, automating repetitive tasks is the next logical step, but Shopify doesn't offer that capability in their pricing plans. apps are going to be necessary to achieve this goal, and that comes at an additional cost even though you're on a tight budget.
You don't have to pay for these themes, as there are free apps out there. These added features can be very helpful in running your store and marketing it successfully; they give you an advantage in shipping, payments and inventory management.
In the beginning, it's not necessary to invest in paid apps for your store. You can test out some of the free options and get a feel for how they work. If they help reduce your workload and improve your business, then you can keep using that app or upgrade to one with more features. But definitely, there are free alternatives that work just as well.
Check out the Shopify app store here
Stock
Any talk surrounding the cost of a Shopify store would be moot if we don't acknowledge stock. Clearly, there's no incentive to establish a Shopify store unless you have merchandise to sell!
You have three main options here:
manufacture products yourself
buy stock from another supplier and store it yourself
Many entrepreneurs are interested in dropshipping because it doesn't require stocking inventory, which can be expensive. Dropshipping is an ecommerce business model where you list other suppliers' products on your website and only send the supplier the order details when something is sold.
Utilizing a Shopify dropshipping app can significantly lower your startup costs. Even though this is the case, you'll still need to find financing for advertising and Search Engine Optimization (SEO) for your Shopify store.
There is a wide variety of these available; they normally let you select what products you want to list on your store, and automatically send the order information to the associated supplier for fulfilment whenever a purchase is made.
Most quality dropshipping apps will cost you a minimum of $19.99 per month.
The Shopify dropshipping starter kit
If you're interested in dropshipping, I'd recommend that you take a look at Shopify's dropshipping starter kit — with this, you get several days of free access to Shopify plus lots of bundled resources and tools that show you how to launch a successful dropshipping Shopify store.
Shipping costs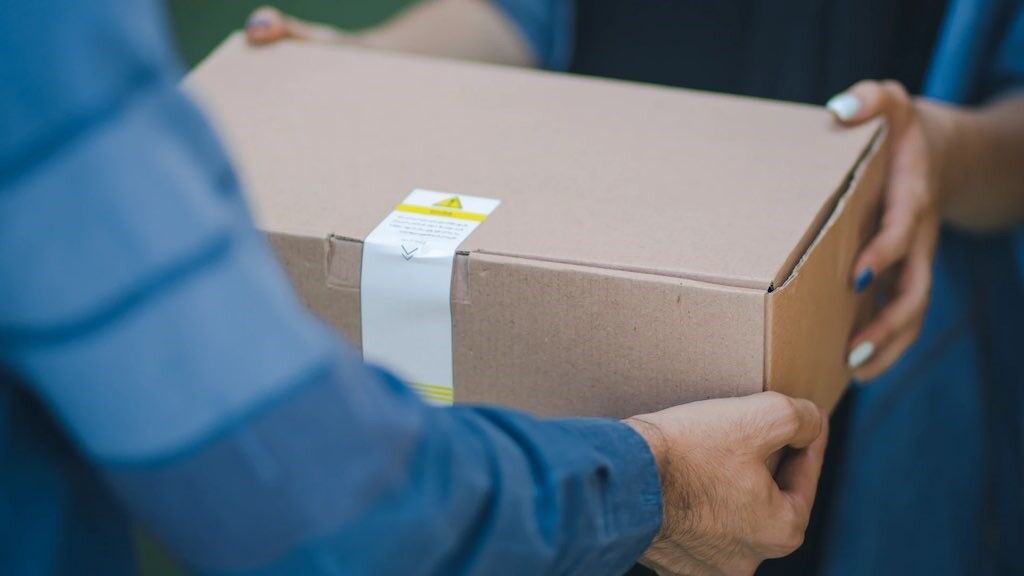 You will need to account for shipping costs if you are fulfilling orders yourself.
Shopify allows you to:
Free shipping rates
Flat rates
Price-based rates
Weight-based rates
Local delivery / pickup rates
Calculated ('real time') shipping rates
You'll need to do some quick math to figure out which of these options will work best for your ecommerce business.
Now, it's important to take a moment and talk about real-time shipping rates. This is where Shopify can get expensive for some businesses.
Real time rates are shipping quotations provided by postal companies at checkout. The amount is based on the weight or size of the item(s) being bought.
You have the option to use a third-party carrier, or if you're based in certain locations, take advantage of Shopify Shipping. This provides real-time shipping quotes along with access to lower shipping rates from multiple postal companies.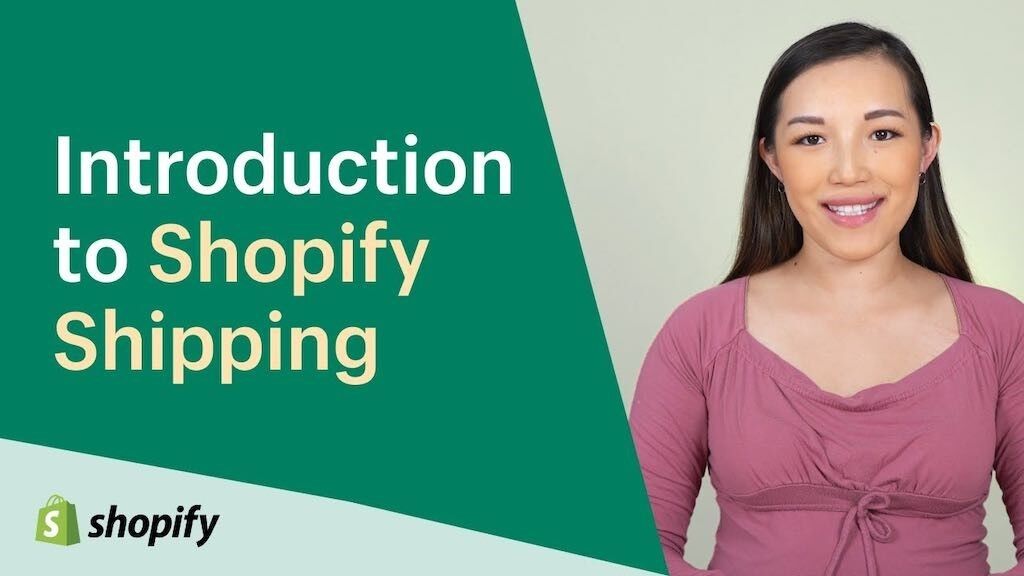 If you want to use your own shipping carrier and provide real-time rates, unfortunately, you have to be on one of the more expensive Shopify plans. The good news is that if you pay annually for your Shopify plan or monthly for an add-on, it will become available to you.
Shopify Development Services
Achieving your ideal store design is a process that involves more than simply selecting a theme and apps. While you may be tempted to try and customize your Shopify website yourself, keep in mind that making significant changes often requires looking "under the hood."
Unless you are experienced with Liquid, a templating language used by Shopify, making customizations to your store can be risky. A single mistake could take down the whole site, costing you money and leaving customers angry.
By requesting professional assistance, you won't have to concern yourself with the technicalities and can focus on developing your business. The fee for a Shopify developer generally depends on two factors:
Their experience
The scope and complexity of your project
The Developer's Experience
The Shopify web development cost varies depending on the experience of the developer, with more experienced developers charging higher fees. This is to be expected.
For example, Shopify (web) developers' hourly rates on codementor.io range from $81 to $100/hour, which is the upper average.
Developers who charge $30/hour or less on other platforms are likely to produce lower quality work.
For a quality Shopify theme development that is still reasonable in cost, we recommend considering the $45-$55 per hour price range. Our rates come at $50/hour, and you can always expect well-tested themes made by some of the best in the industry standards.
The Project Size and Complexity
Not to be ignored, another significant element regarding Shopify development is the level of complexity. A 400-page website with countless advanced features will, logically, cost way more than a less complex site.
Here is what you may have to pay depending on the project scope and complexity.
A Small Online Store with a Customized Theme
This store is just like this one. It's nothing too special, with a few pages and some simple functionality. However, what separates this site from the generic template it started as is a skilled Shopify developer who took the time to code necessary features into the theme according to your specific requirements. This creates a better customer experience overall. On average, you should expect to spend $1,500-$2,000 on these types of development fees.
A Medium-Sized Online Store
Internet store prices depend on the number of pages and features, interactivity options, and unique graphic elements. A medium-sized website costs an average of $2,500 to $5,000
A Custom Shopify Online Store Tailored to a Specific Brand
Although this is the most costly investment, many Shopify store owners believe it's worth it because they make a greater return on their initial payment.
A large custom Shopify store generally has multiple pages with a unique brand style, high-quality visuals, and concise structure/navigation–all of which takes time and resources to create correctly. As you might expect, its price falls somewhere in the middle of the previously mentioned types of sites.
You can typically expect to spend $7000-$35000 on a project like this one.
Examples of Calculating the Shopify Website Development Cost
Small Store
Apps: Mailchimp (Essentials) – $11/month, Tidio (Communicator Plan) – $15/month, ShipStation (Bronze Plan) – $29/month
Theme: Editions – $150 USD
Medium-Sized Store>
Apps: Mailchimp (Standard) – $17/month, Tidio (Communicator Plan) – $15/month, ShipStation (Gold Plan) – $69/month
Theme: Custom/Any paid theme
Large Store
Apps: Mailchimp (Premium) – $299/month, Tidio (Chatbots Plan) – $39/month, ShipStation (Enterprise Plan) – $159/month.
Theme: Custom
Here is what we got: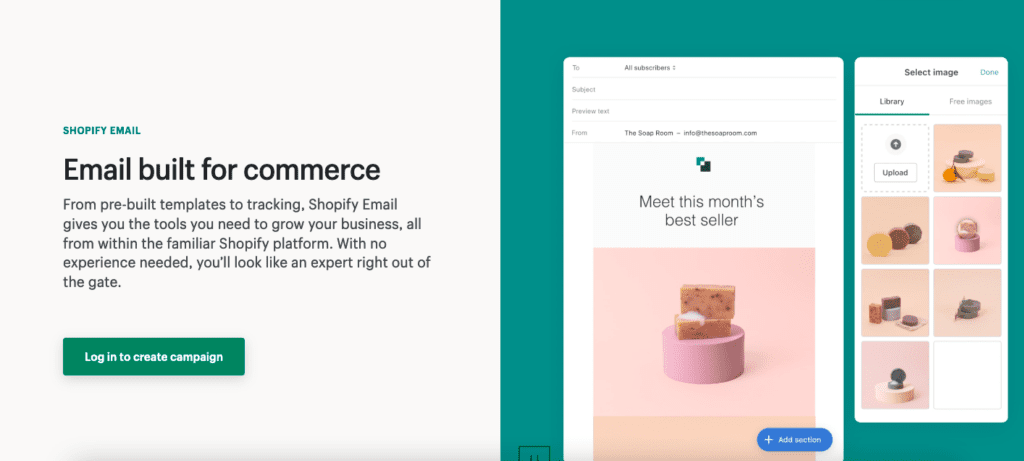 Not sure how to encourage customers to come back or market to them in a way that will result in sales? Shopify Email Marketing may be the solution for you!
Shopify Email Marketing is an email platform created by Shopify. Not only does Proof automatically pull your logos and store colors from your website, but you can also customize it even further by choosing from a wide variety of templates and layout schemes.
Aesthetics are important for any content marketing, and Shopify Email Marketing makes it easy to make your email content match the unique design of your site.
With Shopify, you can send emails from your domain name, create and manage updates, marketing campaigns, and limited-time offers–all while tracking how many emails you've sent and gauging customer engagement. Its clean interface makes it easy to use for anyone.
In addition to being packed with features, Shopify Email also comes at a great price. Every month, you can send up to 2,500 emails to your customers for free.
You pay per use, and each additional 1,000 emails only costs $1 total. That means you're paying $0.001 per email- which is incredibly cheap!
Point of sale costs
Lastly, there are point of sale costs. If you're an online-only business, then you won't need to fret about this section at all. On the other hand, if your company sells both online and offline (say in brick-and-mortar stores), you may have some extra fees for the 'physical location' transactions.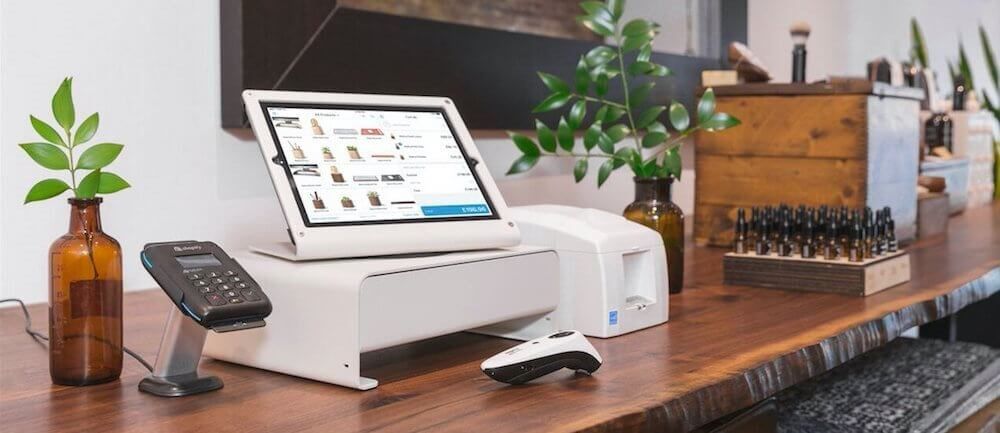 Shopify point-of-sale (POS) hardware
Shopify's lower-tier plans come with some basic point of sale features, which should suffice for most merchants. If you require more comprehensive POS features, though, you'll need to pay Shopify's monthly 'POS Pro' add-on fee. With POS Pro, you'll get access to:
work with an unlimited number of store staff
facilitate 'buy online, pick up in store'
facilitate exchanges
provide custom printed receipts
define staff roles and permissions
create purchase orders
attribute sales to particular staff members (for commission or performance-analysis purposes).
The 'POS Pro' add-on costs $89 per location, per month.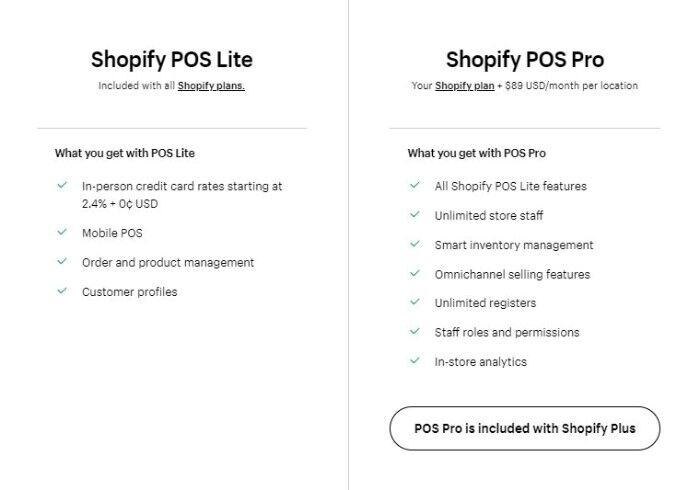 Adding it all up
To sum up, how much does it cost to make a Shopify website?
The short answer is: it depends. There are many factors that can affect the price, such as the complexity of the design and how long it takes to build. Learning to be aware of these different aspects is essential in order to avoid overspending.
It is possible to give a couple of examples which demonstrate the sort of expenses you might consider before starting your ecommerce journey with Shopify.
Example 1: a low-budget, DIY Shopify store
For this example, let's say you're making a basic ecommerce store from a free template and utilizing dropshipping to sell products.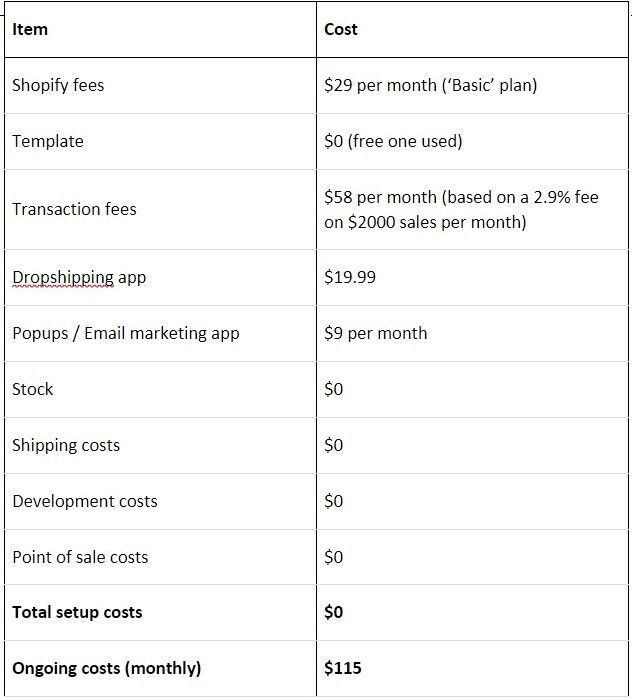 Example 2: online store requiring development
Here, I'll estimate some expenses you could incur if you ran a Shopify store that sold vinyl records online and in-person.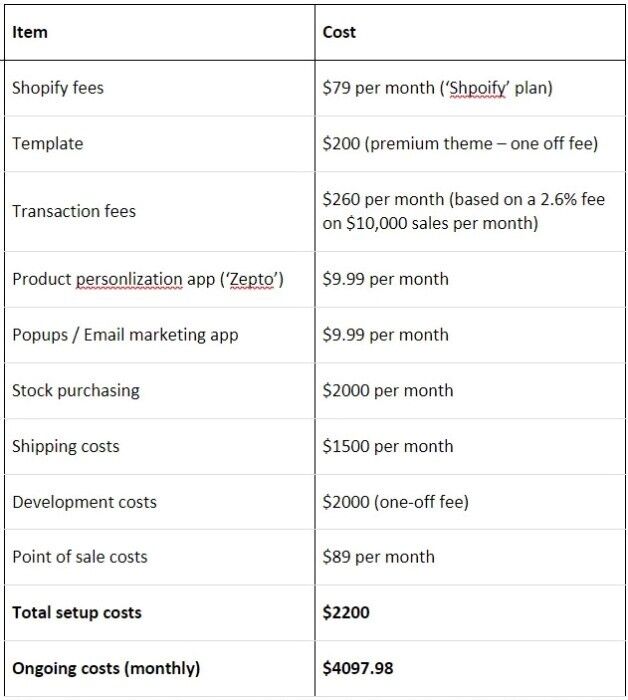 Please keep in mind that the following cost estimates are very rough and should only be used as a general guide. With that being said, I hope this provides you with a better understanding of what kind of costs you can expect for both a low-end and high-end Shopify project.
The key takeaway on Shopify costs
In summary, the monthly Shopify fees are only a fraction of what you'll spend to set up and maintain your store. You'll need to factor in templates, credit card processing fees, apps, stock images, developers, and POS systems. And that's just for set-up! Marketing costs include SEO efforts, Google ads , Facebook ads , etc. Obviously each product requires unique marketing strategies so those rates will vary.
Shopify is a fantastic ecommerce platform to begin with if you have the right budget and business plan, (which will also include things like branding and logo design).
I wish you the best of luck with your ecommerce project, and please don't hesitate to leave any questions you may have in the comments section below.
How to save up to 50% on Shopify
You can buy Shopify's ecommerce platform at a discounted rate if you follow these steps:
When your trial is over, choose an annual subscription. Depending on your location, you'll save between 10% and 50% on your plan.
The Shopify Development Services from Bevirtual
Our company was established in 2005 and is a pioneer in the web development and eCommerce industry. We immediately saw the great potential of Shopify when it was released, and since then have developed hundreds of top-notch themes and customized thousands more. In addition to this, we offer these Shopify development services:
Integrating apps. We can make your store more convenient and customer-friendly by integrating popular email marketing (Mailchimp, SendGrid, ActiveCampaign, etc.), social media (Facebook, Twitter, etc.), or analytics (Google Analytics) apps. These apps will not only do what you need but also reflect your brand style.
Customizing your store's UI and UX. At our online store, we understand how important user experience is. We believe that if your website is difficult to navigate and has a poor interface, this will lead to fewer conversions. Fortunately, our team possesses extensive knowledge of the best UX and interface design principles. As a result, we promise to enhance your customer's experience shopping at your store.
Creating custom Shopify themes. Make your website stand out from the competition with a unique and engaging theme that will make you shine. Our team of expert web designers can take your ideas and bring them to life, or you can provide us with your own design.
Our current Shopify developer hourly rate is $50/hour. The price of the project as a whole depends on several factors, including:
-The type of business problem you want us to solve
-Size and complexity of your website
After you fill out the Project brief field on the Order page, we will give you an estimate and time frame for completion within one business day.
Final Words
Shopify is an excellent platform compared to its alternatives; it's user-friendly, even for those who are new to website design and development. Shopify allows you to focus on what matters most: marketing and selling your products. Accordingly, we're confident that this article was helpful in teaching our readers something new. If you require any assistance with creating or designing a Shopify store, please don't hesitate reach out to us at Bevirtual. We specialize in helping business get started on Shopify successfully!
At Bevirtual we pride ourselves on being an award-winning digital agency. We have a team of trusted and experienced Shopify experts who can help you build your online business. Our services include building your Shopify store, theme customization, website development, migration to Shopify, SEO, and marketing.
FAQs
How much does Shopify actually cost?
Shopify's subscription service has different tiers of pricing. The most basic starts at $9 per month if you're not using it to build a website. If you are looking to use Shopify to its full potential for constructing a large website, it'll cost around $2000 monthly. However, the average user will fall somewhere in between at the price range of $29-$299 per month.
Shopify offers 11 free website templates to its users, as well as many popular apps with free versions. If you choose a paid template, though, be prepared to pay anywhere from $150-$350 upfront (a one-time fee). Additionally, the monthly price of paid apps varies considerably.
It's also important to note that Shopify has no setup or bandwidth fees – and you can cancel your account at any point without penalty.
For $89 per month, you can add Shopify POS Pro to integrate your store's physical locations with your eCommerce site.
Does Shopify take a cut of sales?
If you use a third-party payment processor other than Shopify Payments, then you'll be charged a transaction fee (2.9% of each purchase + 30¢). Keep in mind that Shopify also charges credit card fees on top of this.
Is Shopify cheaper than Etsy?
When you compare the upfront costs, Etsy is cheaper because you don't have to pay to build your own website. You also save time and effort by not having to create and maintain a separate website.
For some people, it's helpful that Etsy comes with a built-in customer base. If you want to sell only a few items and don't feel the need for your own dedicated website, then Etsy could be the better choice.
However, if you're selling a high volume of products, Etsy's 5% transaction fee will probably seem pretty steep.
In addition to avoiding such a high transaction fee, building your own website is a better option if you want brand yourself and scale your business quickly.
Is Shopify cheaper than Wix?
Wix's eCommerce plans are cheaper than Shopify, starting at only $23/month. Shopify also charges transaction fees, but you can avoid these by using their own payment processor.
Do I need a business license to sell on Shopify?
There are two exceptions to the rule where Shopify would require a business license.
If your site is earning over $20,000/month and
If you're using the Shopify Payments gateway
Aside from the two aforementioned factors, you should also consider whether or not your city or province requires a business license for online businesses. Depending on your location, you may still be subject to local laws and regulations.
What's the Shopify cost per month and per year?
The amount you spend monthly on Shopify varies based off the plan selected, themed picked, and number of paid apps installed. You will be looking at a total cost between $150 to $500 monthly, adding up to roughly $1,800 to $6,000 annually.