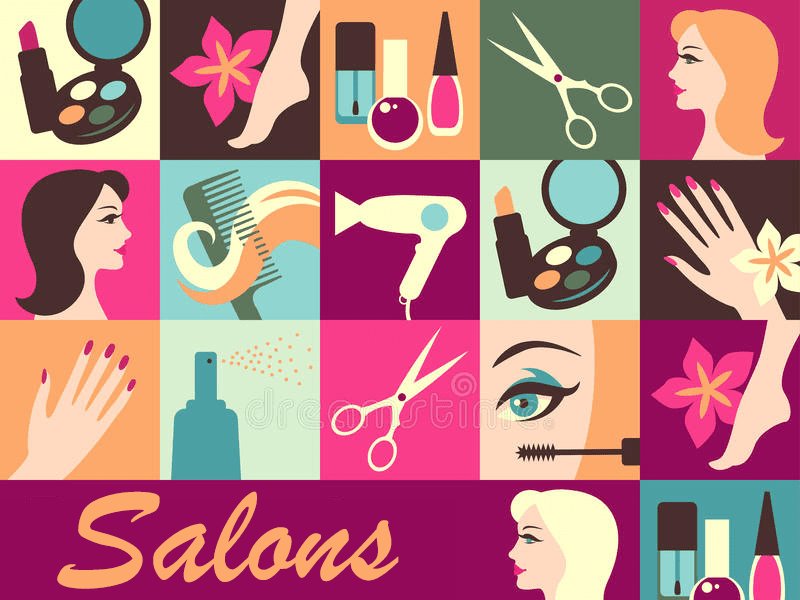 21 Top Salon Website Designs
A salon is all about style and being current. If your salon website design is starting to look like it is made during the previous decade and all its elements are way dated, then you may not be doing your job of inspiring beauty to potential customers.
Creating your salon's website design is the first step towards putting your prospective customers in your salon's chair – it is the reflection of your taste, your skills, and your branding as a business. If your website is not generating the sales that it should, then you probably need to update your web design.
What Makes a Good Salon Website Design?
When a customer finds your website after doing a Google search, do you think that he or she is going to want to book a schedule in your establishment? Or is this prospective going to go back to the search results and head over your competitor's site? Your website serves as your online headshot, and it is very important that it offers a user experience that will display a positive image of your business.
How do you ensure that your website shows that you offer services that are worth your customer's money? A salon website design that works is a design that has the following elements:
Your company's branding, which shows that you are an expert in beauty and that you have great sense of aesthetics
A content that tells potential customers everything that you offer and how your establishment is the solution to their beauty problems
Images that display how their customer experience will be like once they go to your establishment
A good call to action that tells potential customers that they should try your services in the soonest possible time.
Those are just the basics, but putting these elements together can make or break your website's effectiveness.
Top Salon Websites That Makes the Cut
The Parlour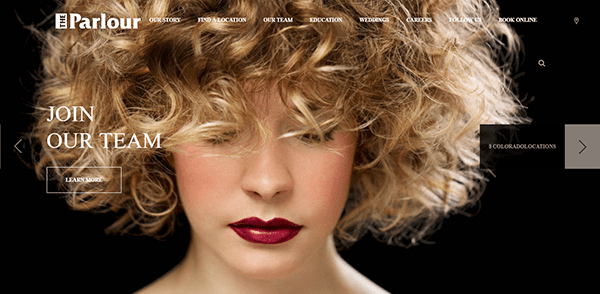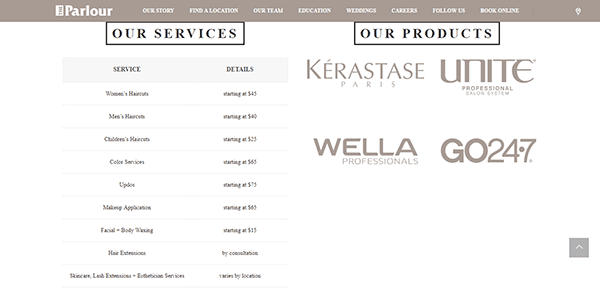 The Parlour's website's home page is like a cover of a glam magazine which eventually merges with scrolling images of how beautiful hair can be achieved. What makes it work is that it immediately tells potential customers the location of their branches as well as the price range of their services.
Neville Hair and Beauty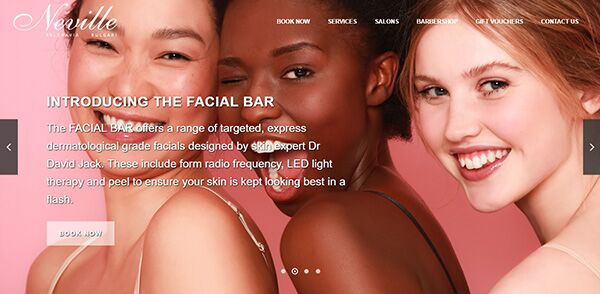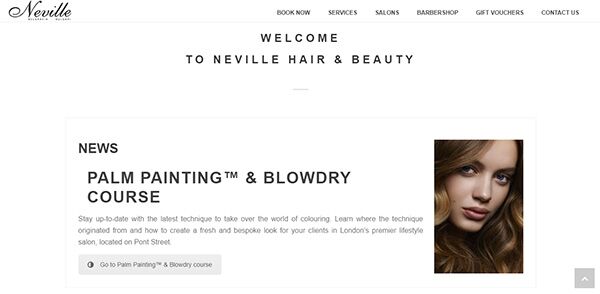 This salon is considered to be one of the best in the world, and they make it a point that it shows on their website. They made it a point that they put their promotions in the prime spot in their home page, which is a good way to push new items and profit from these offerings right away. They also peppered their pages with a collection of photographs from day-to-day experiences in their branches, but their pages remain uncluttered due to the liberal use of white space and neutral colors. No matter how much information is provided in the pages, everything still looks clean and refreshing to the eyes.
Urban Lift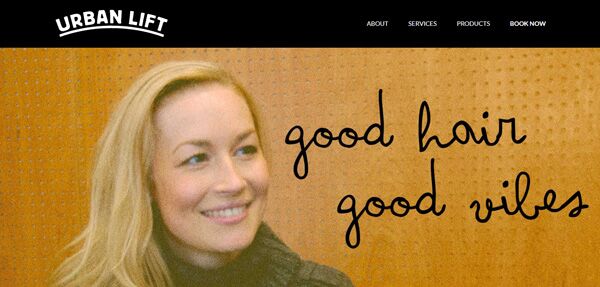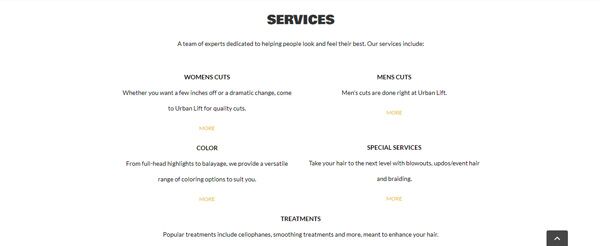 This salon targets the young and the trendy and their website allows them to keep them coming. Their design made a good mix of the doodles, and glam shots. These elements do not usually mix in traditional salon website design, but their branding makes it work.
Ardan's Salon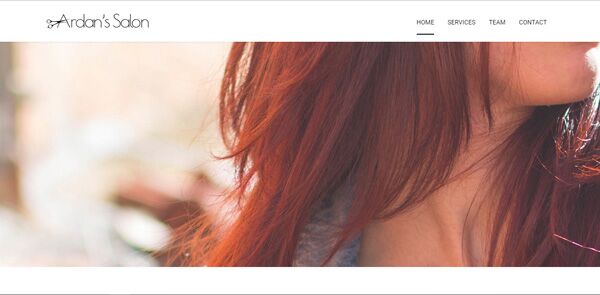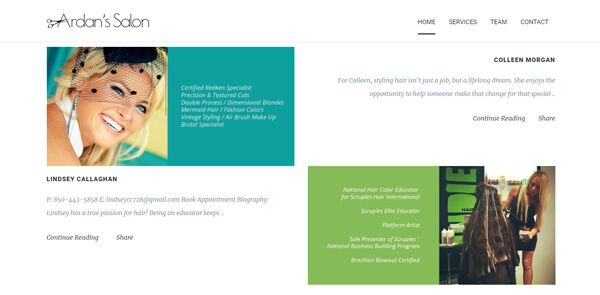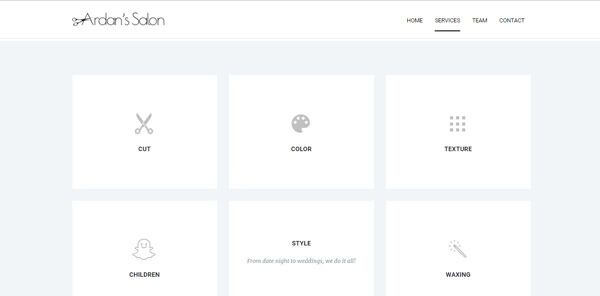 Ardan's Salon has a website that made use of color only on images that shows a person's hair – everything else is white space and minimal text in black and gray. This makes users focus on hair details and make them become interested in contacting the salon for bookings.
Zoya Salon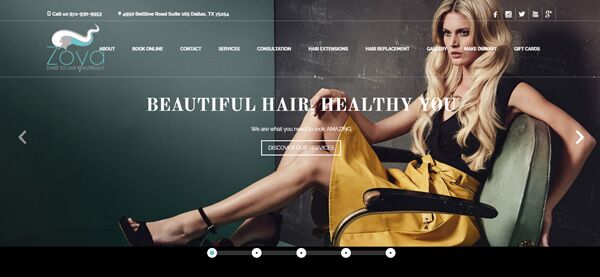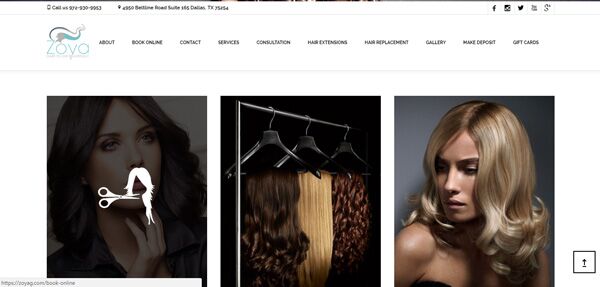 This salon made the UX a lot interesting by animating some elements when users hover over them. Notice that the website also has a static header and menu that shows the establishment's location and contact details, as well as all the services that they offer.
Hair Razors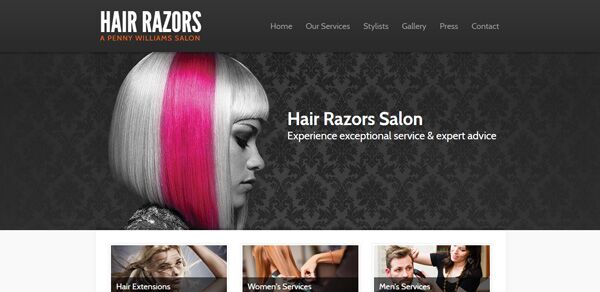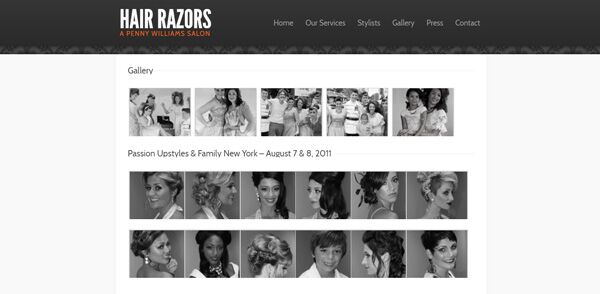 This salon is pretty much straightforward – it opens up with a colorful image that shows the salon's branding, a copy that summarizes their experience and services, plus their operating hours and their contact details. Their design shows that a salon website design can be elegant without all the bells and whistles.
Ginger Salon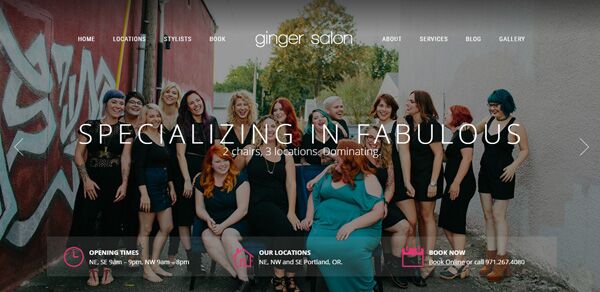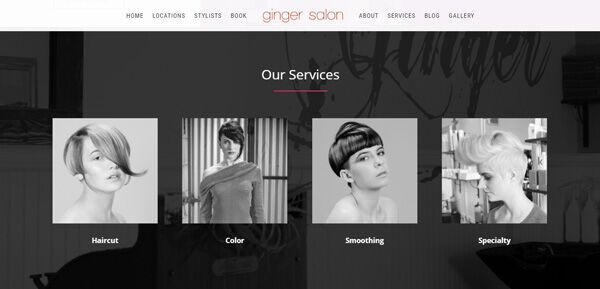 Ginger salon brings an image of inclusivity by showing a photograph of their stylists right into their home page and animation of the services. What does that tell about their branding? Their website shows us that going there is FUN!
Tru on Park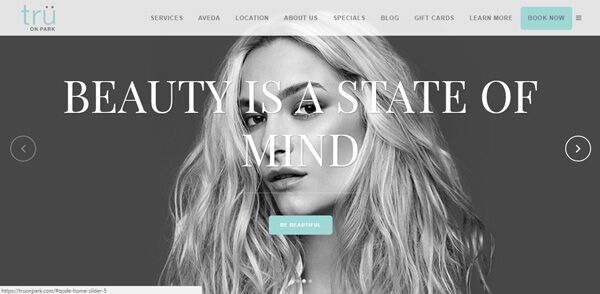 This website focuses on its call to action, which is for you to check out their services and book a reservation. However, they do that without having to be too pushy – the horizontally scrolling images invites the user to keep on navigating and find out more about the company's branding.
The establishment

This salon website design is very enjoyable due to its simplicity – it has a solid and sticky call to action on the upper right portion of the screen, and everything else that a customer needs to know is in a single page. Despite being lightweight, this website effectively informs.
Salon Diversions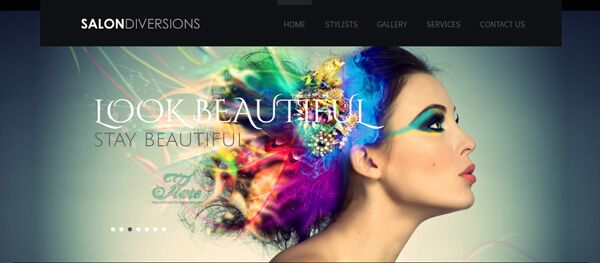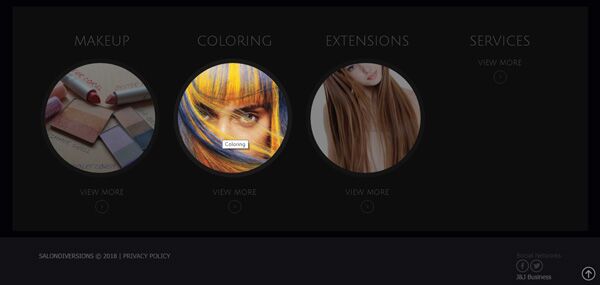 This website has an excellent play on colors – it is almost hard to take the eyes away from the slideshow in their home page. Right after looking at these images, you would want to click on the menu and find out how you can avail their services.
Fetestylebarboise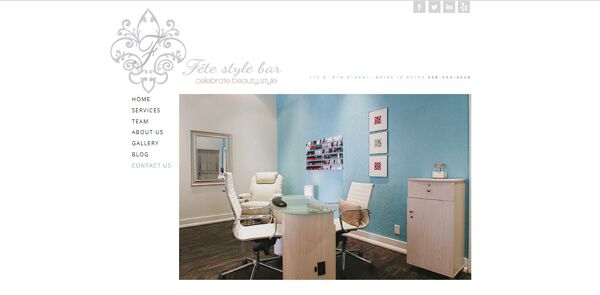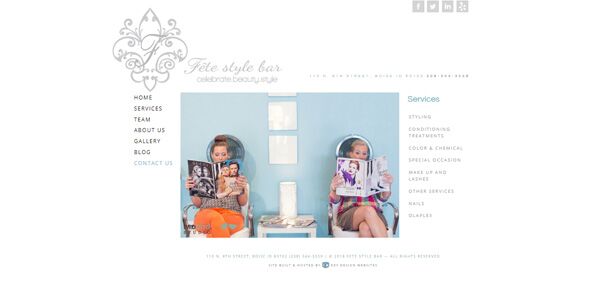 This clean website directs its users right away to the salon's facilities. Those beautifully photographed interior convinces users to book an appointment right away. You will also notice that their website constantly displays their contact details and location, which is an effective strategy to entice walk-ins.
Voodoo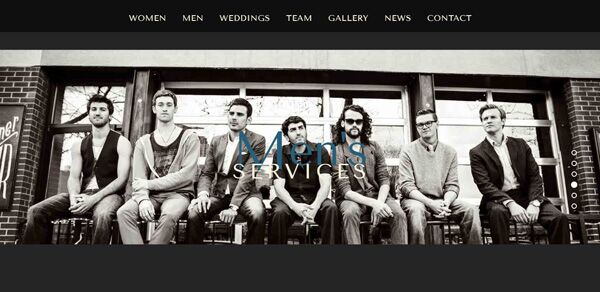 If there is a salon website that made good use of fluidity, then that would be this site. Its use of smooth scrolling, relaxing color pallet, and white space. If you think that salons are for relaxation, Boulder Hair Salon's site is a proof of that belief.
Mario Tricoci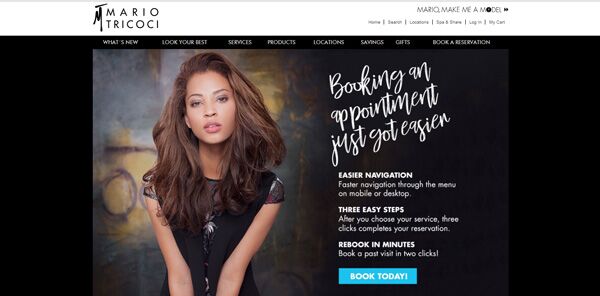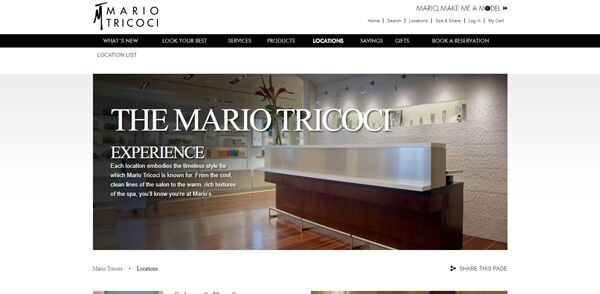 Even if you do not know who Mario Tricoci, this type of web design would convince you that the name behind the brand is an industry expert. The signature on the logo, as well as the seeming call to action Mario, Make Me a Model gives an impression that this salon will give you a look deserving of a runway.
Educe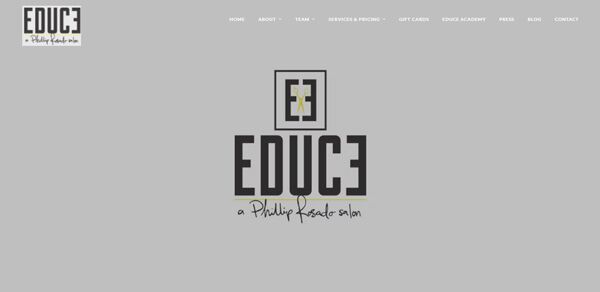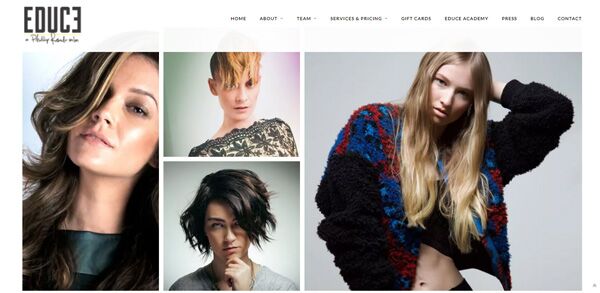 Educe is a visual delight for everyone that is looking for inspiration for their next style. Their website is great for a market that wants to know everything that a salon has to offer before booking an appointment. What makes it effective is that all the contents are organized in different pages. Despite having a lot of text, the website made good use of white space to keep its website visitor keep on reading.
Snip Philadelphia
Snip Philadelphia's website shows the brand in a straightforward fashion. There is not much need in using too many photographs, because you already know the service that it offers. The lack of photography makes you get behind the mystery and connect to their social media channels. However, the clean website makes you trust the brand's aesthetics.
Nine Zero One Salon
Nine Zero One's website looks like it is a glamorous Instagram account, and that makes it good. The layout that made use of placing text beside large images also worked since the blues and the neutral colors in the photographs effectively work as additional white space as well.
Dream State Salon
This salon's website design works because it immediately brings focus to all important details that website visitors would want to check out. The menu of their services is easy to find and their online booking is easy to use.
Jamie Oneill Salon
This simple website tells you that a neighborhood salon can be good-looking and welcoming. This salon provides the bare minimum that a website visitor would need – you'll be able to find the menu of services along with their prices, a map to their location, and their contact number.
Zinke Hair Studio

This salon made use of a static menu and that could work wonderfully for a website's navigation – using this type of menu saves time when a user wants to find the most important information without having to scroll within the home page that much. This website also made sure that its visitors won't have a hard time finding their contact details – all its pages have their branch numbers and addresses on their footers, plus a call to action that invites visitors to book an appointment.
Adagio
What makes this salon website design extra wonderful is its friendliness to mobile users – the large tiled photographs and the hairstyle categories that scroll horizontally makes the website extremely easy to navigate on smaller screens. The chic color pallet and the ample use of white space between chunks of texts also works in making the entire site look fresh and clean.
Sine Qua Non
This website immediately tells its site visitors about the salon's laurels, which immediately establishes its confidence in its branding and their excellent service. The website also offers online booking with a stylist, which offers more customer control on how they want to try the salon's services.